How Doing Business with 1-800EveryRim will Benefit Your Tire Shop!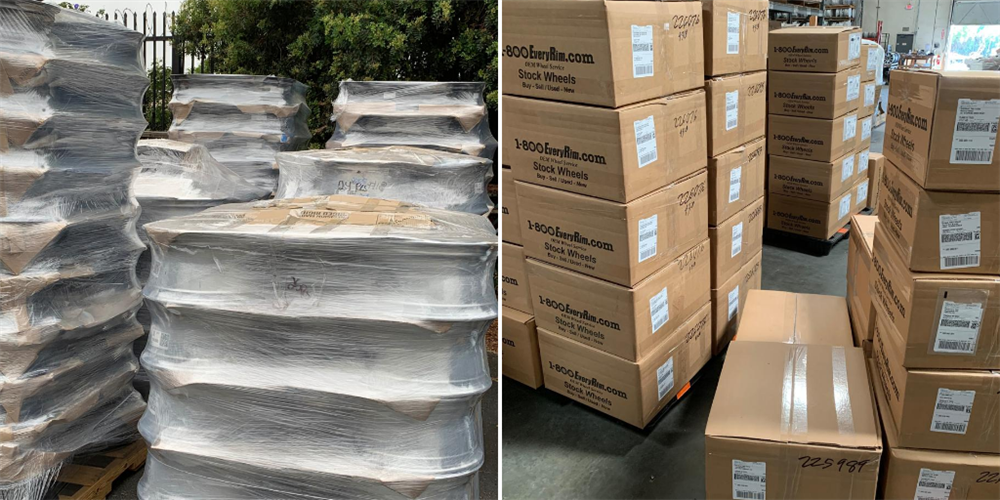 OEM rim replacement and sales can be tricky unless you have the right vendor. With over 125 years of combined OE wheel experience, 1-800EveryRim serves tire stores, collision repair shops, insurance adjusters, auto recyclers, and the automotive industry at large throughout the US. Learn more about us here!
Have you ever ordered the wrong factory rim and it's YOUR FAULT? Or, have you ordered the correct wheel, but received the wrong wheel, the wrong finish, or even a bent wheel? And when you sell a set of custom wheels and end up with take-offs, do you turn around and simply sell them to your local scrapper? Some factory wheels are worth a lot more than scrap!
When choosing a partner for OE wheels, ask yourself the following:
Who will have the wheel in stock?

Can they get the wheel to me quickly?

Who will be right on price?

When I need to sell take-off wheels, who will deal with me efficiently and fairly?
Many dealers do not work the system or work with the right original wheel vendor, and in the end, waste valuable time and money. We are responsive, experienced, and are especially dedicated to our industry friends! With one of the largest inventories of new take-offs, reconditioned wheels, and used rims in both steel and alloy, 1-800EveryRim offers wholesale accounts a wide range of benefits and services:
Core return is not required.

Liberal return policy

Very competitive pricing

Purchase wheels in singles, sets, pallet or truckload, made easy by issuing pick up labels

Access to OEM wheel portal EveryRim.com, featuring a live inventory of precisely graded wheels along with key "Pro Notes" preventing costly mistakes in ordering

And more!
Based in Los Angeles, California we reach over 95% of the West in one to two days and offer free same day delivery to much of LA, OC, and the Inland Empire. Of course we ship nationwide as well.
Reach our skilled staff at 1-800EveryRim (1-800-383-7974), sales@1800EveryRim.com.